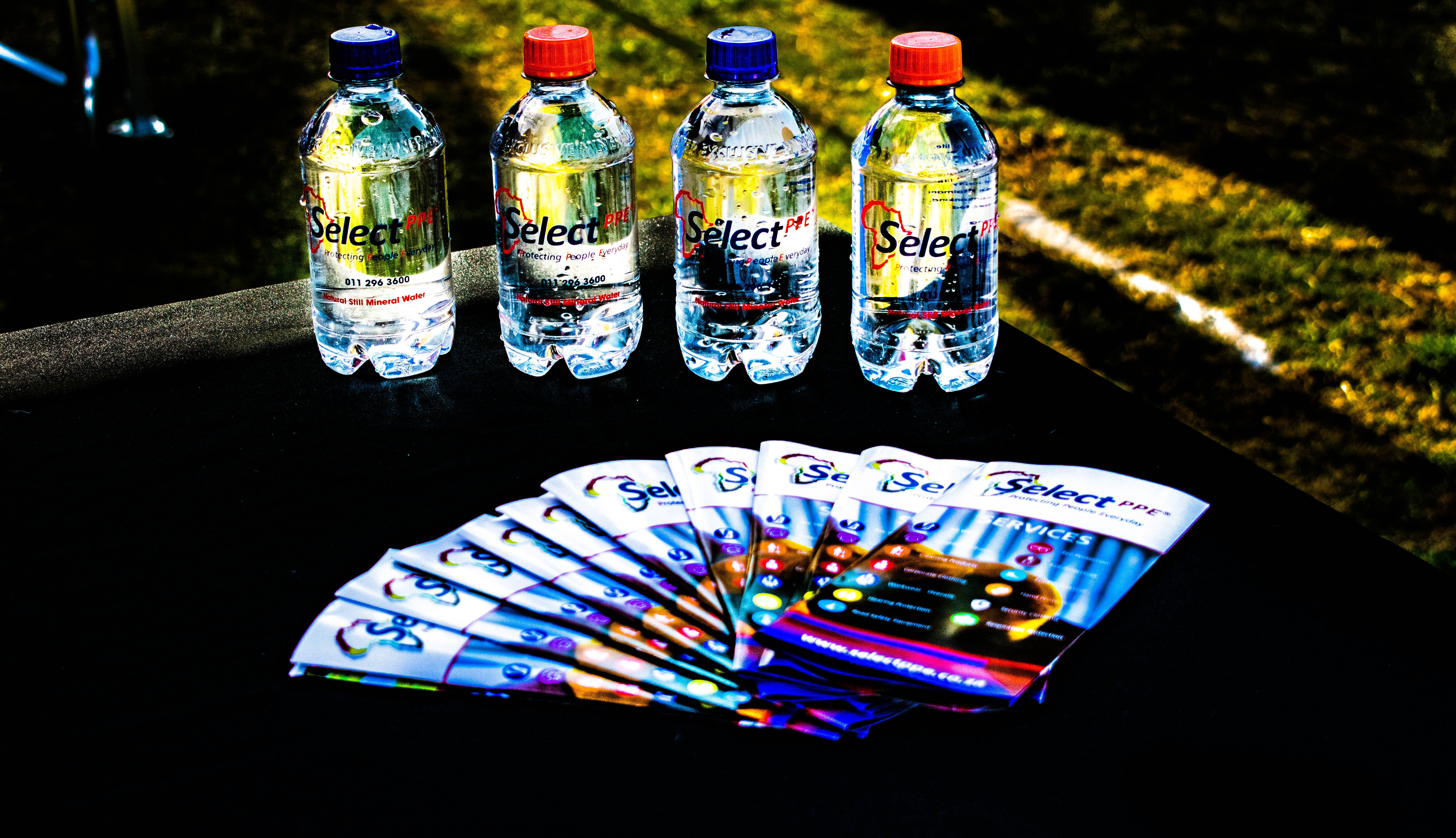 THARISA SUPPLIER GOLF DAY 2019
On 30 August 2019, the Select PPE Team supported the annual Tharisa Supplier Golf Day. All in all, the Golf day was a huge success.
---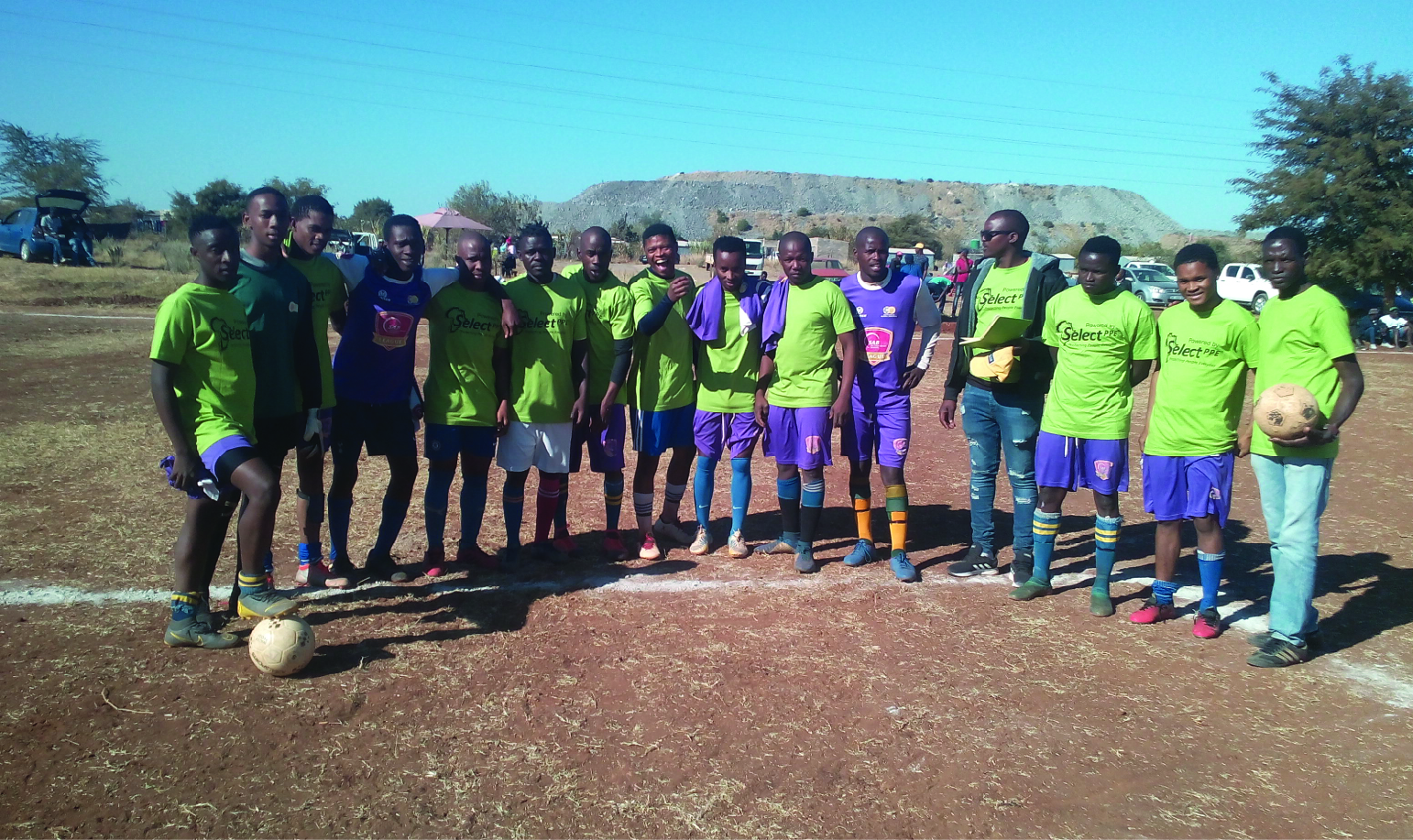 THARISA SPORTS DAY 2019
Tharisa Soccer Team has made a commitment to the Operational Director of Tharisa to do something special for the community every year.
---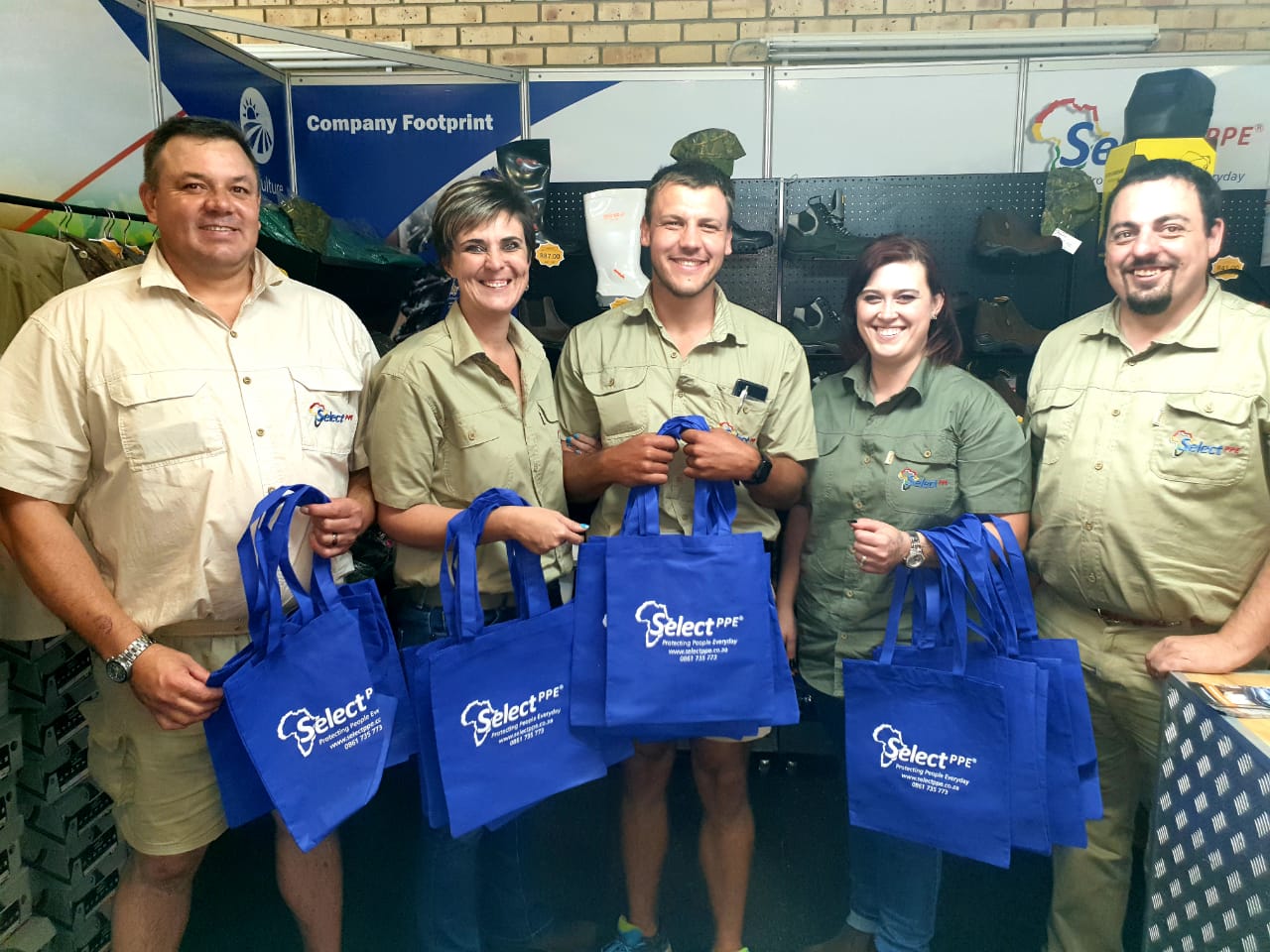 NAMPO & A-OSH EXPO 2019
During May, Select PPE's Sales and Marketing Team joined forces to deliver the best service like only the Select PPE team can.
---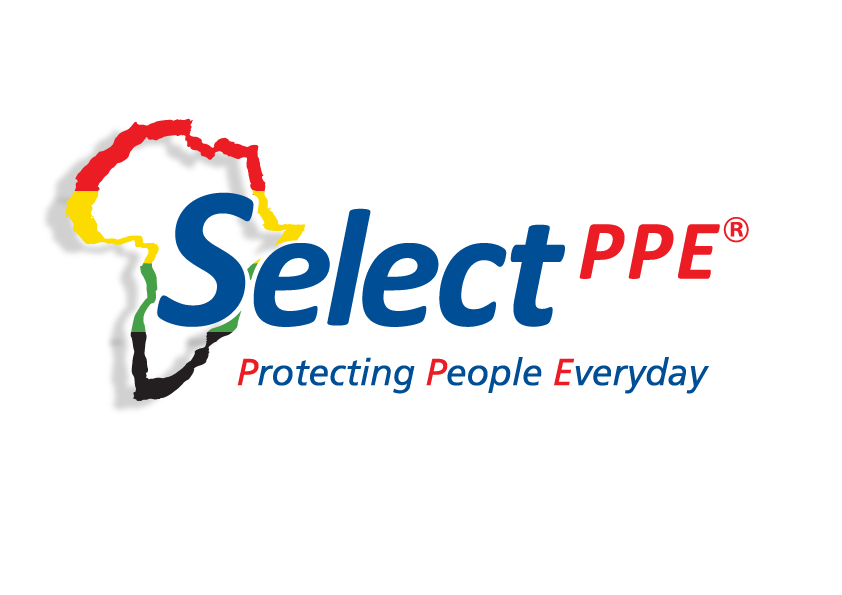 IT'S OFFICIAL, SELECT PPE® IS A REGISTERED TRADEMARK
Select PPE® is now a registered trademark. We are pleased to announce that legal experts have examined our trademark application and Select PPE® is now a registered This means that nobody else can use this our trade mark, or one that is confusingly similar.
---
ELECTRA MINING AFRICA 2018
What a week! 10 – 14 September 2018, a well-oiled, well-dressed and very eager team of Select PPE representatives spent their days rubbing shoulders with elite role-players in the Southern African mining industry.
---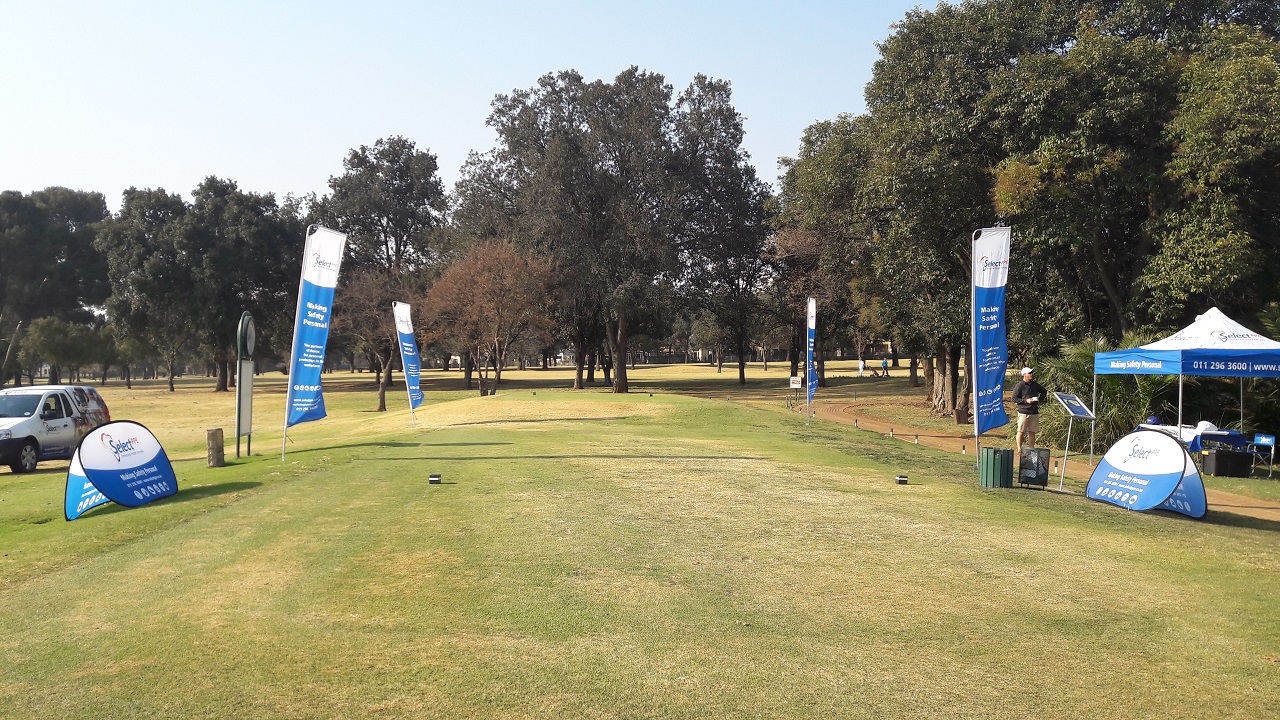 SAPEMA GOLF DAY
On 22 August, the Select PPE team supported the annual SAPEMA Golf Day.
---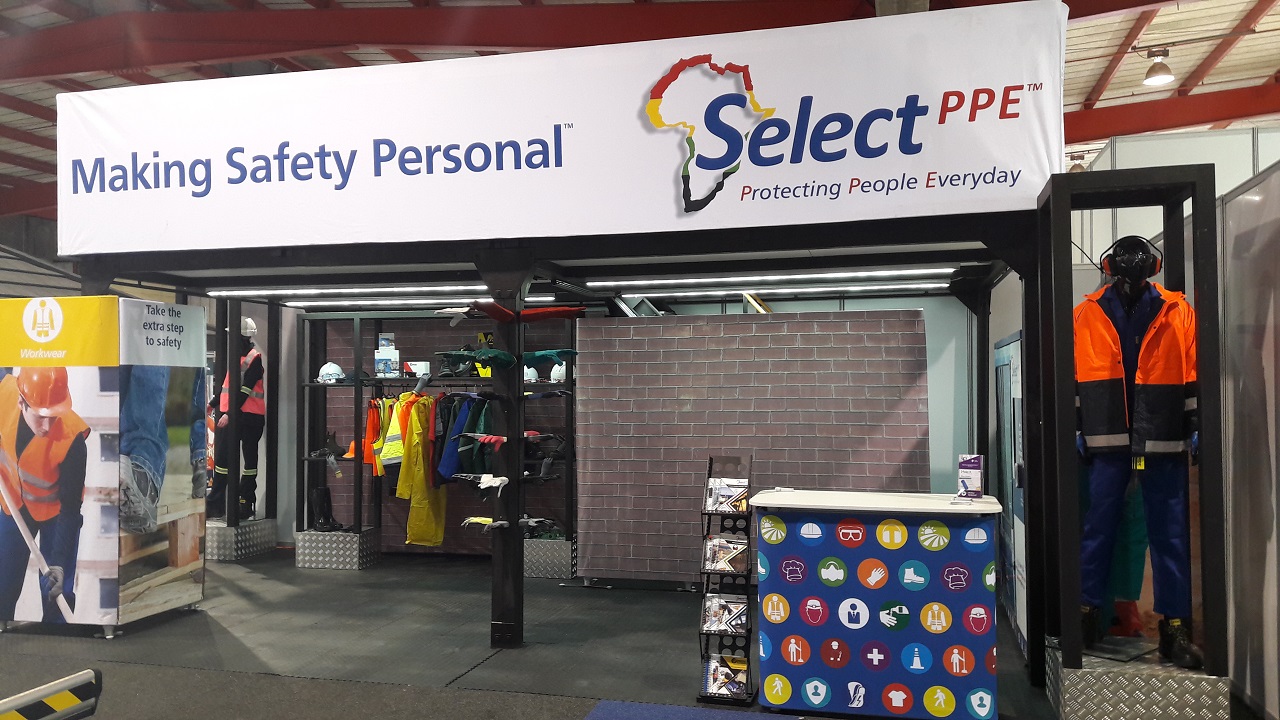 INTERBUILD AFRICA 2018 EXPO
In August 2018, Select PPE attended the Interbuild Africa 2018 Expo, hosted by Specialised Exhibitions, at the NASREC Expo Centre, Johannesburg for the very first time.
---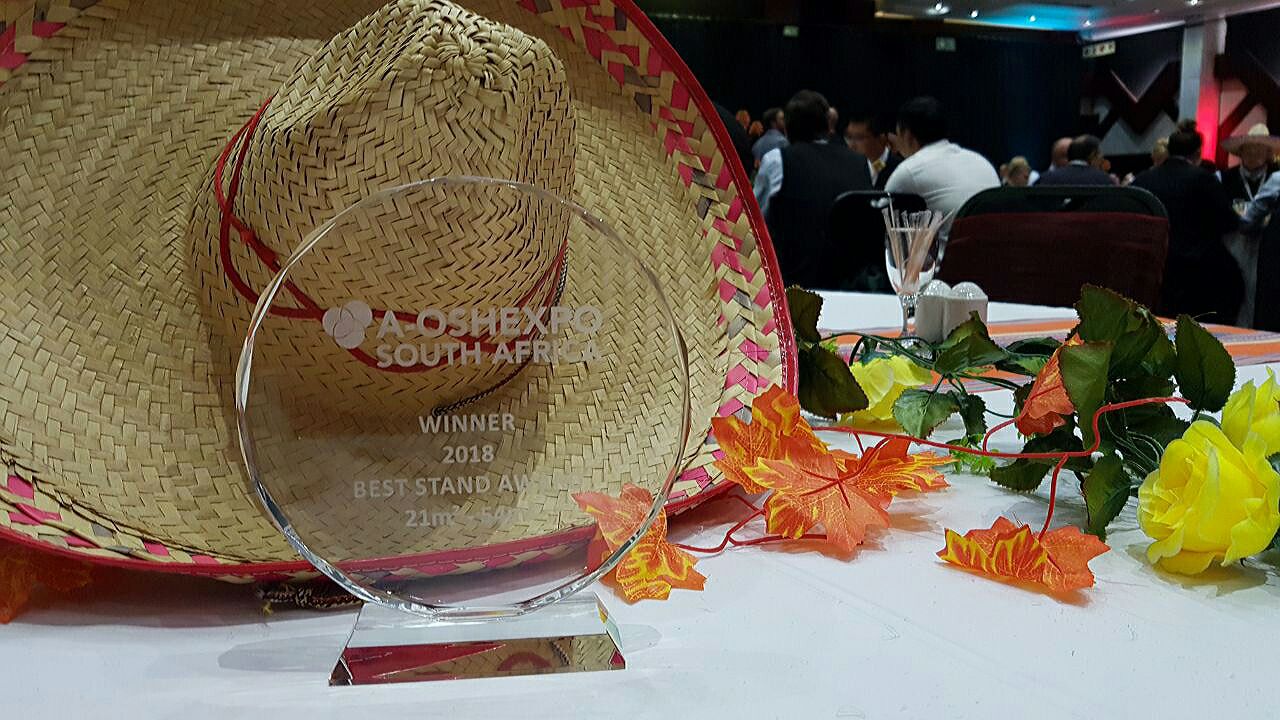 AOSH EXPO 2018 – BEST STAND AWARD
As Select PPE we have an experienced and dedicated team of employees who are customer focussed and success driven. These attributes of teamwork are clear in our latest accomplishment of winning BEST STAND AWARD for the category 21 m2 – 52m2.
---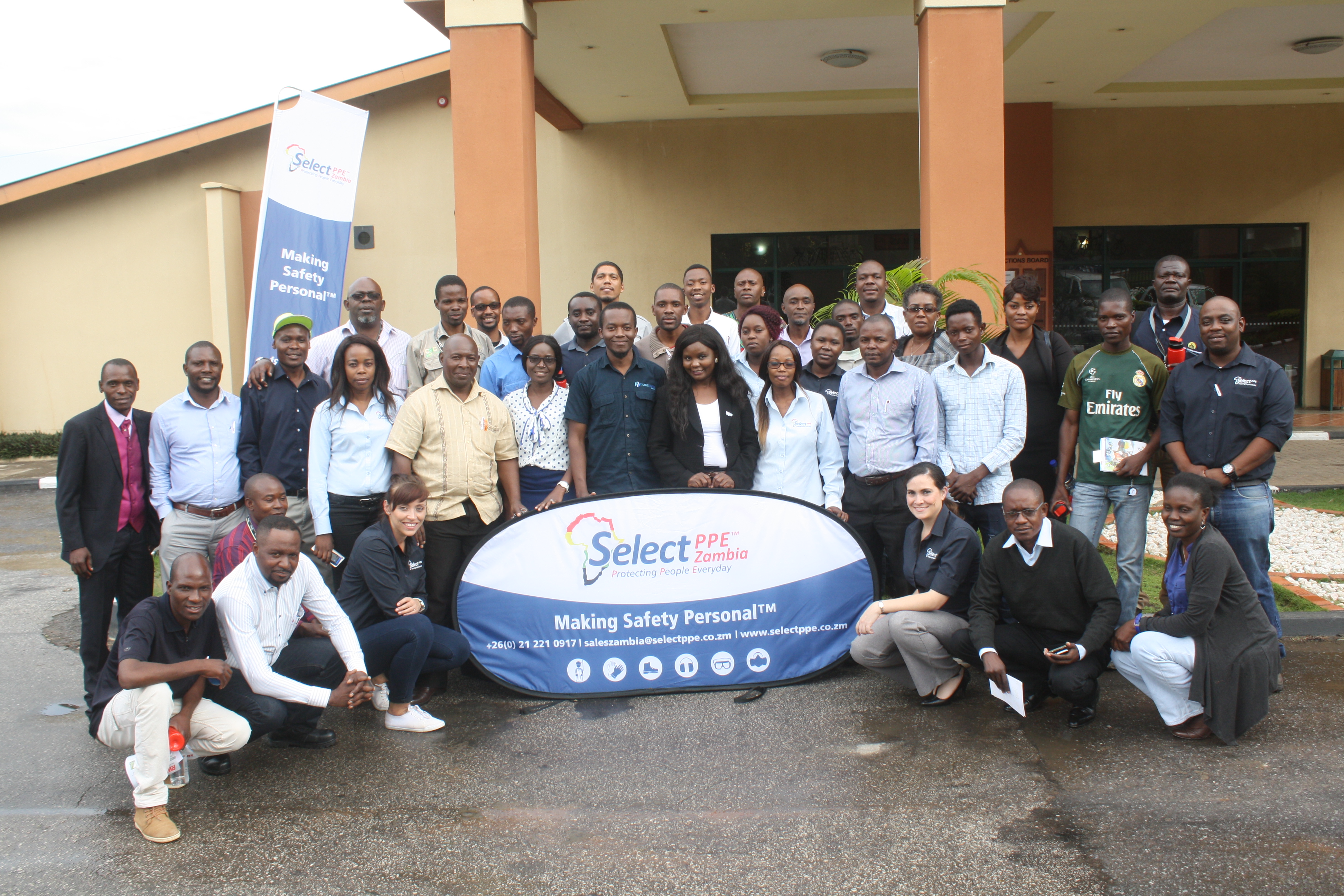 CONFERENCE IN ZAMBIA
The Annual Select PPE Training conference took place at the Cresta Golfview Hotel in Lusaka, Zambia. Attendees had the opportunity to be educated on the importance of PPE in the Workplace; Consequences if no or the incorrect PPE is worn and How to select the correct PPE for your job application. Training topics covered by our key partners (3M & Rob Wyly) included; Reflective Clothing, Hand Protection, Hearing Protection, Respiratory Protection
---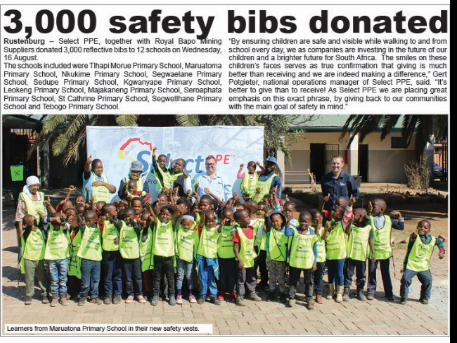 SELECT PPE GIVES BACK TO THE COMMUNITY
"Select PPE, together with Royal Bapo Mining Suppliers have donated 3000 reflective bibs to various within the North West community. The experience and smiles received from the children can only be regarded as priceless. As Select PPE team we can only encourage others to also give back to the community, giving is after all better than receiving.
---
A-OSH EXPO 2017
In June 2017 our Marketing and Sales Team attended the A-OSH Expo that was held at Gallagher Convention Centre, Johannesburg. The Select PPE team thoroughly enjoyed this experience, meeting new potential clients and creating brand awareness.
---
OUR FOOTPRINT IN THE REST OF AFRICA
In April, Select PPE held a training session for potential Distributors in Africa. Representatives from Botswana, Ghana and Kenya attended the training. Training was conducted on Hearing protection, Respiratory protection, Eye protection, Body protection and more from our suppliers 3M, Uvex, Beier Safety (BBF Safety Group) & Quality Safety. We would like to thank Stewart Manamike, Riaan Goosen and Fabian Denson for a job well done.
---
INTERNATIONAL TROPHY FOR QUALITY
We are glad to announce that the Select on Committee for the INTERNATIONAL TROPHY FOR QUALITY, an award which was created by the GLOBAL TRADE LEADERS' CLUN to distinguish firms from every industry branch whose products and services have deserved universal acclaim along the course of the year, has chosen SELECT PPE (PTY) LTD, to receive this year's award.
---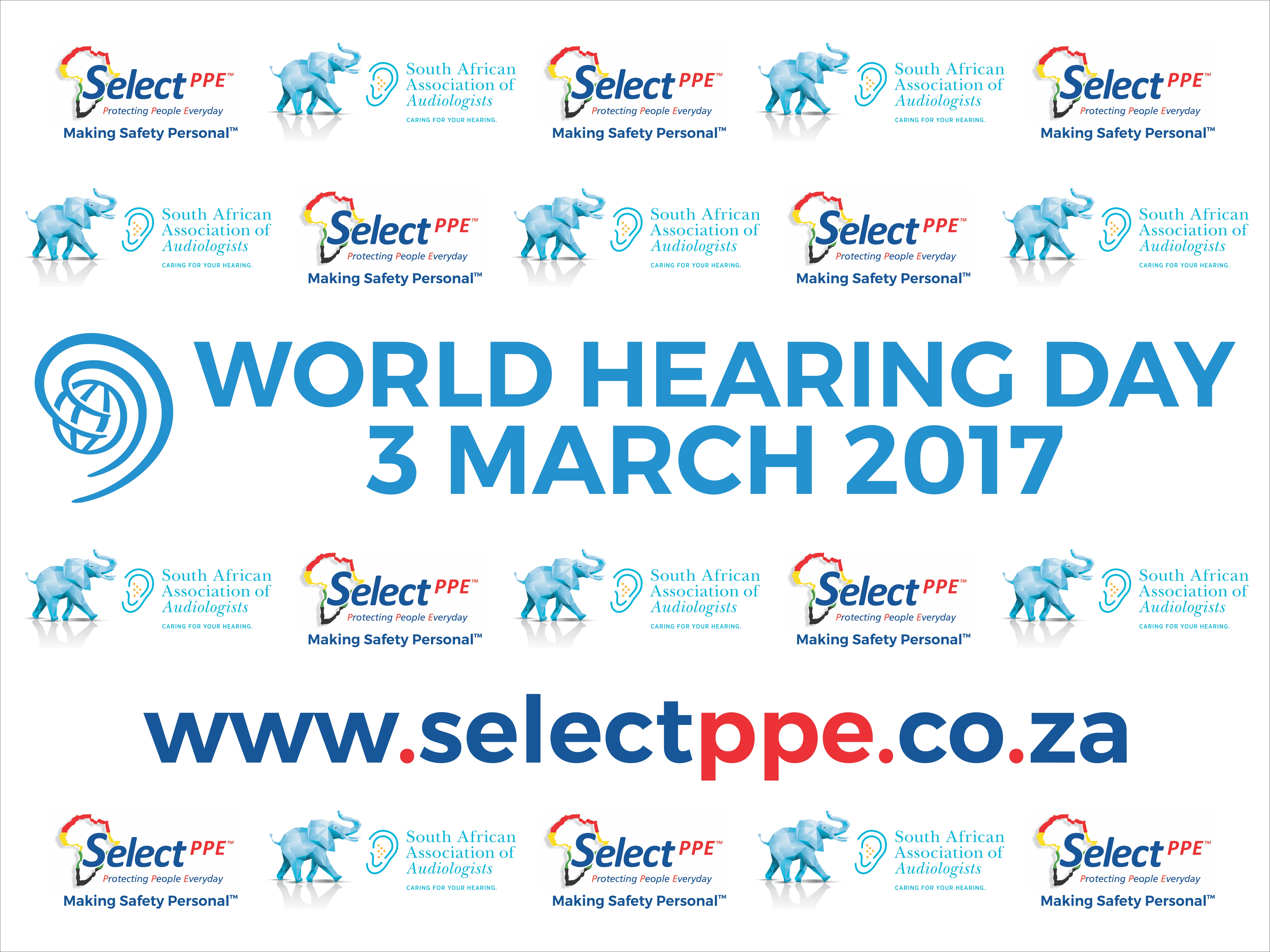 WORLD HEARING DAY
World Hearing Day is an annual event held on 3 March each year to raise awareness and promote ear and hearing care across the world. The theme for World Hearing Day 2017 is "Action for hearing loss: make a sound investment". This year Select PPE decided to contribute to this awareness, and hopefully our help made a difference.
---
SELECT PPE BURSARY WINNERS
We as Select PPE team have not only excelled in the service industry during 2016, but also broadened our horizons by taking recognition to our young leaders of tomorrow and giving back to the community. Applications were advertised and We have in this regard taken it upon ourselves to search for not only young leaders but extremely talented, innovative, motivated, and hardworking South Africans to show case their extreme intelligence and dedication in their academic studies.
---