So there is a big debate going around about which toe cap is better in your safety boot/shoe.
The most common toe cap is the steel toe cap. It has been around longer and most people are acquainted with it.
The new kid on the block is the Composite toe cap. Not everyone knows about it, and some could be skeptical about it.
So who will the winner be?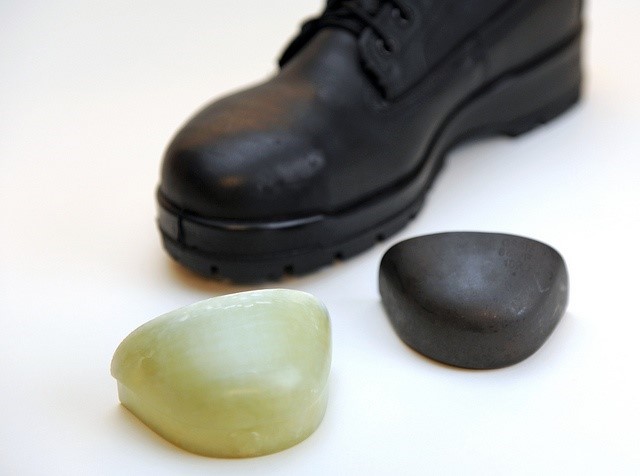 Well let me burst your bubble… it depends in which industry you work.
To know which one is better for you, you need to understand the differences between the two toe caps, and why do they exist.
Both toe caps are tested in the same manner, and should comply to the EN 12568 standards.
So in other words, both will protect your feet from being squashed, or penetrated. (whew! No one would want that!)
Let's look at the Differences:
So the questions you now need to ask yourself is the following:
Do you walk through metal detectors? Is it often? Then choose composite toe caps.
Do you work with heavy objects and carry them around? If it's very heavy, rather opt for the steel toe cap.
Do you work in extreme temperatures? Composite toe caps will insulate better.
So if you are a sales person, and need to sell boots to a client, find out first in which environment they work, and for how long they are on their feet.
You do not want to sell the wrong boot to the client, and get complaints because of comfort, price or foot injuries!